It just had to be done, a shaker card using the incredibly adorable Snow Place Bundle! How cute are these little Snow Friends!
Thank you Cindy from Freshly Made Sketches for this set - perfect for a shaker card to showcase the Snow Friends family!
Technique:
I used a
masking
technique to stamp the sentiment so that it would span the length of the card, rather than stamp as per normal - look at the set compared to how I have stamped on the card.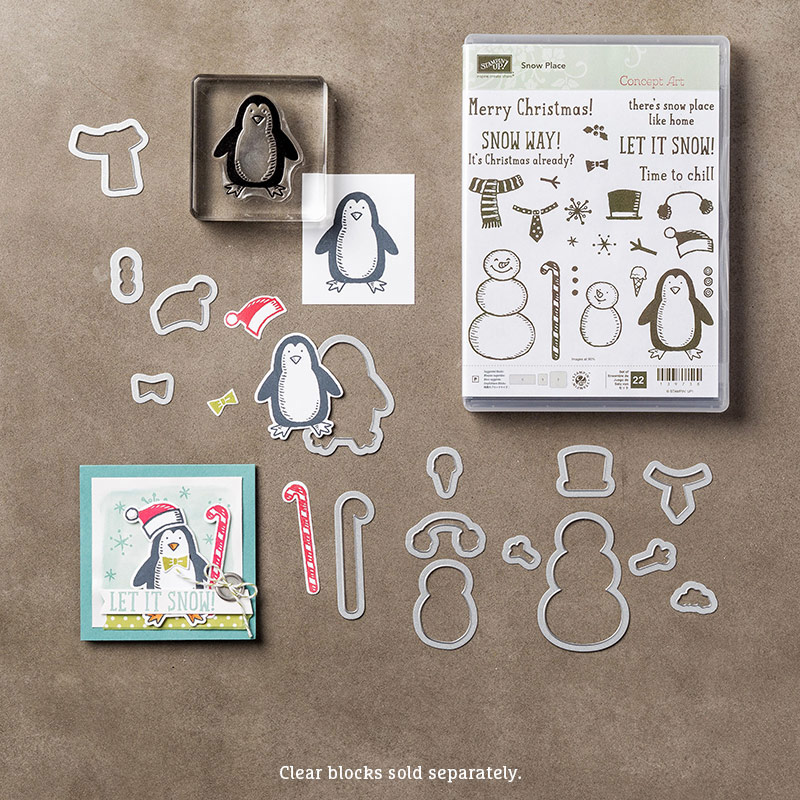 I interpreted the sketch to be windows and used that as the basis for the Shaker Card. I used Silver glass glitter and sequins
sequins (they are in there, just a bit overwhelmed by the glitter)
in windows for snowfall.
Colour Combo:
Bermuda Bay and Soft Sky on Whisper White. I used the new Black Archival ink to stamp the Snow Friends - it is so deep and crisp in colour.
I hope you have enjoyed my card today, I would love for your to visit again; why not subscribe and follow me by email so that you don't ever miss a post! I love reading your positive comments. Thanks for visiting today,
For those that live in Australia - you can go shopping for all of your supplies to make this card at my online store. Just click on the pictures below to add them to your shopping cart. If you use the Hostess code displayed at the top of my blog when you check out, any order with a minimum spend of $50 will receive a sample pack of paper as a Thank You for shopping with me.